A doula offers non medical support and information, and will work alongside medical staff, as part of your support team.
As your Birth Doula, I offer support to you during your pregnancy, birth, and the postnatal period. We will meet for face to face consultations throughout the pregnancy at appropriate times, and I often provide support via phone, email and Facebook messaging as well.
What we cover in these sessions will vary depending on your individual needs. I can help you research all your birthing options and compile a birth plan, discuss any concerns you may have, or simply just chat over a cuppa and build a relationship.
My 'on call period' is two weeks either side of your due date but should you labour before or after this I will do my best to attend. When your baby decides to be born, we will work together to decide when you would like me to attend.
After baby is born, I shall stay until you are all comfortable, and if breastfeeding I shall help you get this started if need be. I will then visit you at a suitable time for our postnatal session and again, your needs will vary and I am flexible in the support I can offer you.
How much do you charge?
My birth package is $900, and includes the following –
– Two prenatal sessions, in your home, or at a mutually convenient place, where we will discuss your birth plan, research your options, and endeavour to ensure you have all the information you need to make the best choices for you.
– Access to a growing range of books and cds for you to borrow.
– A copy of 'Birth Journeys' for you to keep.
– A blend of 'Blissful Herbs' for postnatal healing support if appropriate.
– Phone and email support throughout the pregnancy.
– On call for 2 weeks either side of your 'due date'. Of course if you labour earlier or later than that I will do my best to attend.
– Physical, emotional, and informational support throughout your babys birthing from whenever  you'd like me to attend.
– One postnatal visit in your home to help you settle in to your new life, and also to assist you with any concerns you have.
– Phone and email contact in the early days after the birth if required.
Additional visits, both pre and postnatally can be added, and the price will vary depending on your needs.
Also, a package can be tailored to suit your individual needs, so please contact me to discuss this.
I offer all potential clients a free interview, at a mutually convenient place, where we can discuss your needs and ascertain if I am the right support for you. If you decide to book me, a deposit of $200 is due to secure your booking.
I recommend meeting as soon as possible in the pregnancy; some clients even choose to meet when planning their pregnancy so they can book in as soon as they are pregnant!
Due to the nature of being on call, I have limited availability for birth support, to ensure I am able to meet my commitments to all clients.
Even if I am unable to assist your birth, I would be incredibly honoured to support your family in pre and postnatal care.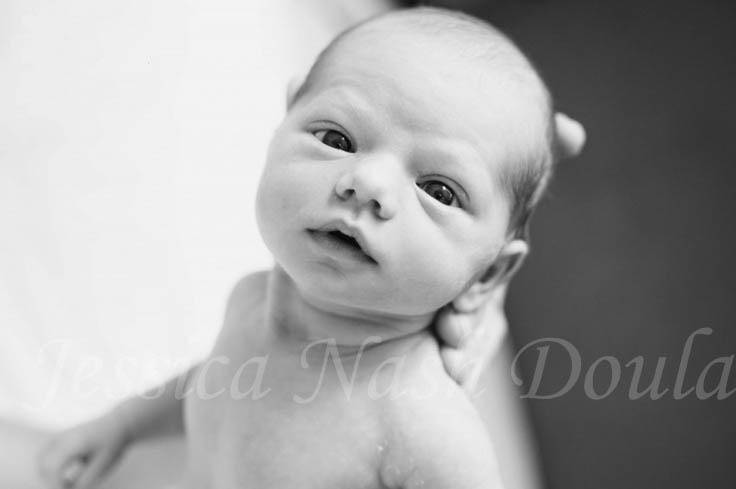 Photo supplied by Lyss and used with permission.