During the last school holidays hubby and I decided to play tourist on our own backyard, and surprised the boys with a fun-filled day in Port Macquarie.
First we had an exhilarating round of Go-Karting, and then headed to the water to try our hand at some Aqua Golf.
After a lazy lunch break, we visited the Koala Hospital, which I've not been to since I was a kid.  We (and by 'we' I mean 'I' – the boys had to drag me out and I ended up going back with a friend on another day!) enjoyed a stroll through the historic Roto House which is on the same grounds.
We'd been meaning to visit the hospital for a while, after we 'adopted' a koala through the purchase of our new mattress.
For every Koala brand mattress sold, Koala sponsors the rescue and rehabilitation of a koala at the Port Macquarie Hospital, and we received a certificate to say we'd sponsored 'Bonny Hills Dianne' (pictured).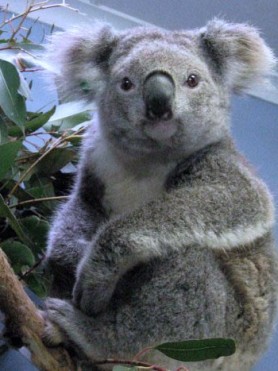 The hospital is a great place to see these gorgeous creatures up close. Yes, more often then not they're asleep, but the wonderful volunteers run an informative tour, and you'll see some of the koalas being fed or given medicine. There's even a viewing window allowing you to see into the treatment room, so it's very educational for kids and adults alike.
There's also a new interactive section where you can learn more about koalas and how we can help them.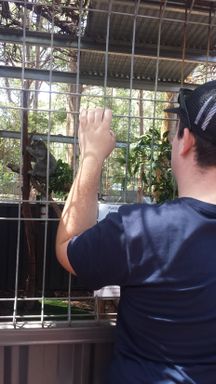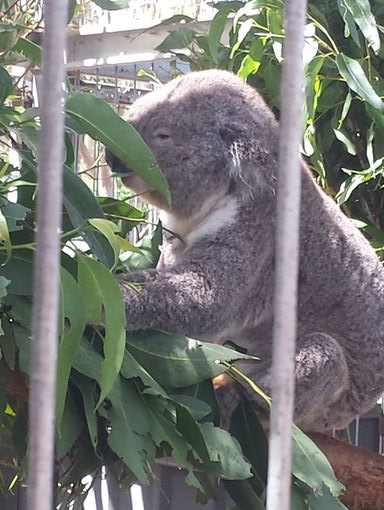 I was amazed just how different the koalas were – not only having unique facial features, but each one of them has a distinct personality too. There was one koala there that stole my heart. Elparra David is a 'repeat offender', having been admitted to the hospital six times. He's an older koala, and after his last admission, it was decided it was best to make him a permanent resident. Something about this boy kept drawing my youngest son and I back to his enclosure. The first time we visited he was feeling poorly and refusing formula. When I returned a few weeks later, he'd been moved to a more private enclosure, and was doing better. It was then I decided I wanted to look into 'adopting' him. Adopting a Koala not only helps with the rescue and treatment of sick and injured koalas, but the funds also contribute to preserving their habitat, and raising public awareness.
I was suprised to learn David was still available for adoption – I mean, who could refuse a face as cute as his?
I went home and spoke to the family, and they all agreed we wanted to help.
And so, we filled in the online application (it's super easy!), and our adoption pack was sent out to us.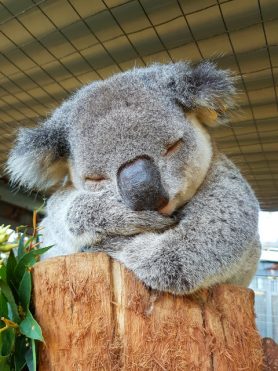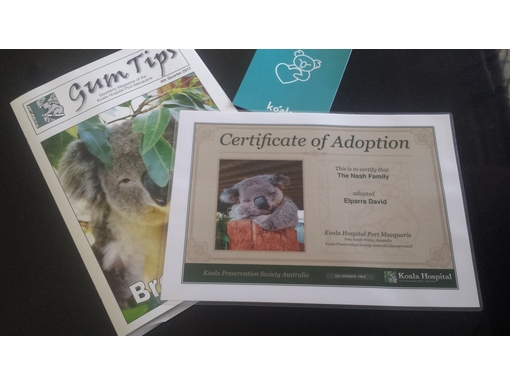 If you're wanting more info on adopting a koala, or you'd like to visit the hospital, click here to be taken to their website.
Coincidentally, (or karma perhaps?), the day after I paid for the adoption – I received an unexpected package in the mail. A satchel bearing the Koala brand logo. I was most surprised to learn I'd won a bedlinen set consisting of a gorgeous sheet set and duvet cover! (The pictures taken from my dinosaur of a phone simply don't do them justice!) Koala are not paying me to say this, but I cannot recommend them highly enough. This linen is beyond luxurious! Made from a blend of eucalyptus (of course) TENCEL®, and French Linen, they are superbly soft, and fit the Koala mattress perfectly. The mattress itself is amazing. Soft, yet firm, it's an experience you really have to try out for yourself (and with their 120 night no questions asked guarantee – you have nothing to lose by trying it out!). And like I said, every purchase supports the Port Macquarie Koala Hospital, so you will absolutely sleep better at night!