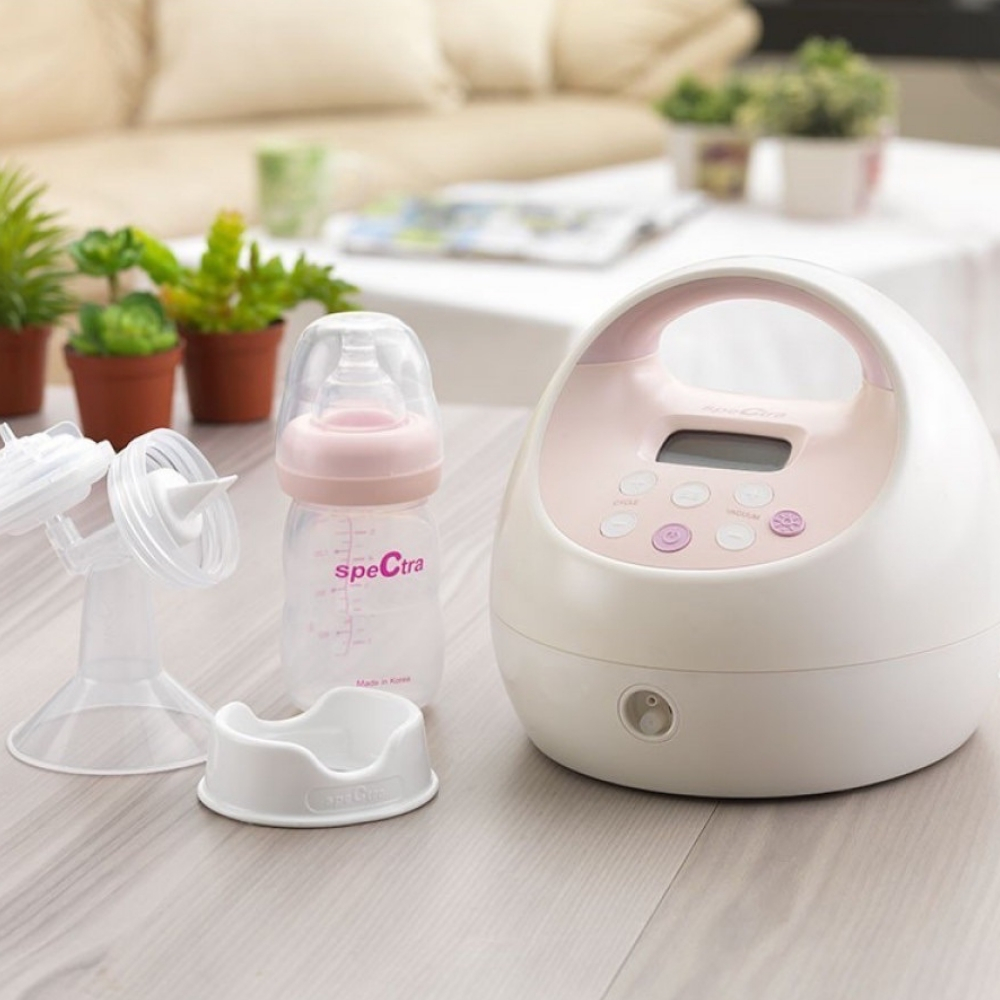 I am pleased to now be able to offer hire of the Spectra S2 Hospital Grade Electric Breast Pump to local Mama's (Coffs to Kempsey).
All Spectra® breast pumps are a 'closed system' – meaning that no milk can get into the motor of the pump and they are therefore considered safe to be shared.
Availability is limited so please contact me using the form below to ensure the pump is available when you require.
Description
Introducing the Spectra S2+ Hospital Grade Double Electric Breast Pump. Boasting every innovation possible to make life easier for you, including powerful 320mmHg suction, double pumping, massage mode to encourage speedy letdown, ability to adjust both suction strength and cycle speed, night light and timer and much more. This pump is absolutely quiet and is the most portable and stylish hospital grade pump around.
Features –
Super quiet
Closed system – hygienic for you and baby
Night light & timer
Everything you need for double pumping
Powerful, adjustable suction
Letdown mode and fully adjustable program to best suit your body
The cost of hiring the pump is $25 per week. Payment is by credit card, or alternative arrangements can be made.
The pump will come with two milk collection kits, comprising of two sets of washed and sterilised regular (24mm) flanges, valves, tubing, and collection bottles.
Please use this link to determine the size of flange you need. Spectra offers flanges in sizes small (20mm), regular (24mm), large (28mm) and XL (32mm). If you require a size other than regular please let me know and I will order these for you and add the cost to your first invoice
If you would prefer, you may purchase NEW milk collection kits, at a cost of $29.95 per kit, and a set of storage bottles at $16.
Again, these can be ordered from me and the cost will be added to your invoice, OR you can order directly here*. If purchasing new, the kits and bottles will remain your property even after you return the pump to me.
The pump may be collected from me in Macksville, or delivery may be arranged (between Coffs Harbour and Kempsey).
A copy of the user manual will be emailed to you or check out this video to see how the pump works.
If you decide to purchase a pump after your hire period, you will receive a discount off the cost of a new one.
A range of accessories are available from the Spectra website, and can be ordered directly here*.
To hire the Spectra S2, please use the contact form below to get in touch.
** I also have a Spectra S1 available – which is exactly the same as the S2 except it is battery operated so can be used away from mains power. If you prefer this option I will do my best to accommodate your needs.
(*Disclaimer. This is an affiliate link. I receive a small commission from all orders placed through this link. Terms and conditions of sales will be as per the Spectra website.)