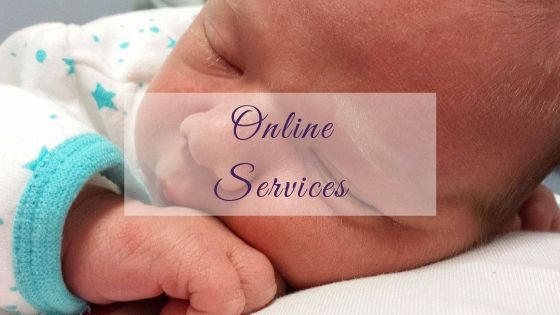 Are you pregnant, or have a new baby?
Feeling anxious or concerned?
Want someone to talk to who will give you consistent, unbiased support and information?
Chat via Zoom (or phone) about anything that's concerning you. Be it nerves about the birth, guidance on how to settle baby, or some tips on helping older siblings adjust, I can help you figure it out.
As a mother and qualified doula, I have extensive and varied experience with all things 'baby'.  Let me share my wisdom with you!
With the right support, this special time can be less overwhelming and actually enjoyable.
I remember when I was pregnant with my first child. It was such an exciting, beautiful time for us…and yet I had so many questions. It was all a little daunting.
I remember going about my days visualising life with a newborn and reading anything I could get my hands on regarding pregnancy and birth.
When I was pregnant with my second, although more confident, there were things that I wondered about that sometimes kept me up at night. My partner is an amazing communicator and I was always well supported, I just remember looking for more people to talk to. People who had lived it. Who understood exactly what I was feeling. Who could offer guidance and support, without judgement, or telling me what I 'should' or 'shouldn't' be doing or feeling.
In reality, all I actually needed was someone who I could call and talk with who didn't really know me (or later my child) at all, and offer some unbiased support, throw some new ideas at me or work through a particular situation, step by step, with me. Someone who would wait for me to try and implement something, then follow up with me to allow me to debrief and adjust what I'd implemented according to how my child had responded to it.
And in a nutshell, that's what I do now.
My work now as a Doula has meant that I have built up a huge knowledge base to go along with my own experiences. I talk with women pretty well every day about what they're struggling with or what they are just unsure about. Be it nerves about the birth, guidance on how to settle baby, or some tips on helping older siblings adjust..we have a good time throwing ideas around, I make sure there's an awareness of all options available and together, we come up with a plan.
I work with clients by making use of free online video calling apps or over the phone. The session can be recorded so you can watch it back later. I'll also send you the notes from our call so there's no need to try and remember everything afterwards.
After the session, you receive follow up support via messenger or email for up to one month so I can support you on your journey.
I hope to work with you to help allow for a pregnancy or early motherhood experience where you feel relaxed, confident and reassured.
Let's Talk! 
Choose one of the options below xxx "Jessica helped put my mind at ease about a lot of the concerns I have about the up and coming birth of my third baby. She was so lovely and sweet and was able to validate my past experiences and made me feel "heard" and cared about. After our conversation, I thought "You know what? I get it. I totally get it". I can fully recommend chatting to her, she is so kind and understanding."