For the second instalment of my 'Positive Birth Stories' Blog Post Series –  Megan has shared her two birth stories.
Megan birthed at the Toowoomba Base Birthing Centre, and highly recommends the facility.
Melanie's* Story
I've been lucky enough to have 2 amazing births, so I guess lets start at the beginning
Bub #1
It did take us some time to get pregnant but yipee we finally were! I had my 12 week appt at the local hospital (public) & was told about a program they run called the Midwifery Group Practice (MGP). This meant we would see the one midwife for every appointment, we would have bub in the birthing center (more like a hotel room- massive big double bed, huge bath, big separate ensuite & all medical equipment hidden away) with that same midwife, no matter what day or time of the day this would happen, & that same midwife would follow up with us at home for 6 weeks after the birth. She'd come as often as we wanted & we could call her anytime we wanted ante & post natally- fantastic right!!! The only conditions were that we were low risk, that I would try as many natural pain relief options as possible & they like you to go home (assuming no complications & you are comfortable to go home) after about 6hrs. The idea of going home that soon really scared me as I was a first time Mum & had no family around. I almost said no but I decided to put my name down & I could always change it later.
So I got accepted into the program but the midwife we were assigned told us she would be leaving when I was around 30 weeks & someone else would take over. We continued with the program, our midwife left & we saw a few different fill ins until we finally met our new midwife at 37 weeks. She was absolutely lovely & showed us around the birth center again & asked what we wanted from the birth etc. I was looking forward to using the beautiful big bath during labor.
At 3am at 38.4 weeks I woke up with some pain in my hips, but had this before & it was just from sleeping on my side, so I had some panadol. I was also super hungry so had a museli bar & went back to bed thinking nothing of it. At 5am I got up to go to the toilet before hubby left to go to work & had a massive gush, (totally like the movies!) my waters had broken! We rang our midwife & told her. She said she'd call back at 8am to see how we were going but to try get some rest & just relax. My husband toyed up if he should go to work for a few hours but decided not to. I had a quick shower while he made me some toast & put my favorite show on in bed so we could try just rest. Things intensified rather quickly! I was having contractions rather close together (we never actually timed them) & they were painful enough I couldn't talk, except to scream at him to ring the midwife!
We rang the midwife at around 7ish & she told us to meet her at the hospital at 8am. I had gotten in the shower another 2 times in that period. Of course we didn't have the car seat in & that was the only day it was raining the whole month so hubby was in the rain putting everything in car. I remember having one massive contraction at one of the traffic lights on the way to hospital- that's all I remember of the trip.
We got to the hospital & decided we didn't need to park in the emergency park and that I could walk to the birth centre from the car park (at least 800m). After all I was a first time Mum –  we still had hours to go & this was only the beginning –  I should be easily able to walk that in early stages.
We got to the birth center & I was straight off with my dress I didn't want anything on. The midwife watched me have one contraction & didn't seem too worried. I said I wanted to go to the toilet & she got the Doppler & listened to bub all was ok. After 5mins I said I felt like I needed to push she said we should go to the bed & she will check me.
Wellllll what do you know I was 10cm & ready to have bub!! I think this kind of floored us both –  we weren't expecting things to happen so quickly, & what about the bath!?! At that point I wont lie, it was painful & I wanted the drugs & said so, but she just told me my baby was so close & we'd only have time to try some gas…. GAS pffftt I wanted the hardcore stuff!  But I'm so glad I never had anything. She did try to tell me to turn over & get on all 4 but by this point I just wanted this bub out & stayed on my back.
At 9.30am our gorgeous girl had arrived, I had a minor tear that required some stitches but that was it, no drugs, no natural pain relief (really no time haha).
So after a very quick 4.5hr birth, she joked that next time I should get to the hospital a lot quicker. I shot her the dirtiest look – NEXT TIME?! Are you joking the pain hasn't been forgotten that quick.
It was so lovely to be able to cuddle up on the big double bed as a new little family. By 1pm I was well & truly ready to go home but we stayed a bit longer as the stitches weren't done until a few hours after birth due to the Dr being held up, so we headed home at 3pm & it was the best decision ever. I loved being home in my own bed & having hubby there.
Bub#2
Fast forward 7 months & we decided to make our girl a big sister. Things happened straight away this time. I knew I wanted to be on the program again so I rang the day after I found out I was pregnant, to put my name down to increase the chances of getting into program as it had become very popular.
I got on the program & got the midwife I requested woohoo!!! The pregnancy went pretty smoothly. I did have gestitational diabetes but it was diet controlled. I still got to stay on the program but I wasn't allowed in the birth center as if there were complications with the birth the bed wasn't a hospital bed with wheels to get straight to surgery & emergency equipment wasn't as easily accessible. I was pretty upset about this as I had loved the birth center but my midwife assured me she would make it a beautiful birth & as she said we wouldn't have time for the bath anyway so let's try the shower instead.
I was told throughout the pregnancy that I would have this baby early & being heavily pregnant in summer this suited me perfectly so I was absolutely expecting to have a January baby. Every day from 37 weeks I was waiting for this bub to make its entrance. I got to 39 weeks & was over it, so the midwife suggested we do a stretch & sweep every 2nd day. We would do this 3 times, and she also gave me some evening primrose oil & some clary sage oil to rub on my belly.
Well on the 3rd stretch & sweep I was 4cm she could get me to 6cm –  we just needed labor to start.
She suggested on my due date to go get acupuncture & assured me the lady she recommended was the best & id be in labor within 24hrs. So off I waddled to get acupuncture at 11am on my due date, had the acupuncture & went home…. nothing!!!!
Around 9pm that night I got a few niggles then a contraction, 20 mins later another, 10mins another, 5 mins another then 4 mins we knew it was on & we had to get to the hospital asap so we called a friend to come watch our daughter. And rang the midwife who said to meet her in there straight away.
I couldn't bear the drive to the hospital (10min drive) I ended up unbuckling my seat belt, turning around & leaning over the seat- we were parking in emergency that night no walking haha. As we got out of the car I had a massive contraction & bent over a postal box. The midwife later said she thought that was it we were going to have bub then & there.
The midwife raced us up to the ward I was in the wheelchair & she put a mat on the floor & I bent over the bed but I felt my labor almost stop, like the rushing around & the position I was in just wasn't right. She noticed this instantly & suggested I go to the shower. Both my husband & midwife each had a shower head & were holding them to my back and in no time I felt the need to push. My waters still had not broken so the pressure felt a bit more intense than with my first & my midwife told me I had to stop pushing as things were happening too quick & I would tear- stop pushing?? You're kidding aren't you!?!
Well I listnened to her & started again as per her advice my waters broke just as bub crowned, bub came so quickly that it didn't even turn as the shoulders come out.
At 10.57pm we had another little girl!!!
A total of just under 2hrs in labor & born within 40mins of getting to hospital, no tears or anything. This time around I knew just to trust my body, listen to the midwife a lot more & that I could totally do this.
Lucky for us the midwife then put us in the birth center to recover so we snuggled up on the big bed again & I think at one point my hubby had a little snooze with bub on his chest.
I was so lucky to have 2 amazing births & be supported but such fantastic midwives & an excellent program.
*Name has been changed for privacy.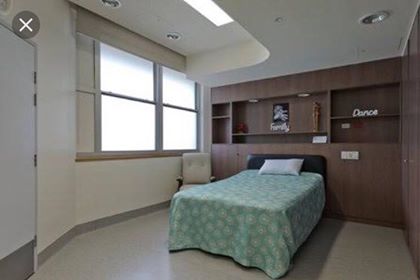 Want to share your positive birth story?
When I say positive – I mean any birth experience where you felt empowered and supported in your choices.
Your story will be shared in your words, with only spelling and grammatical edits.
Contact me at jessica@jessicanash.com.au or reach out on facebook.