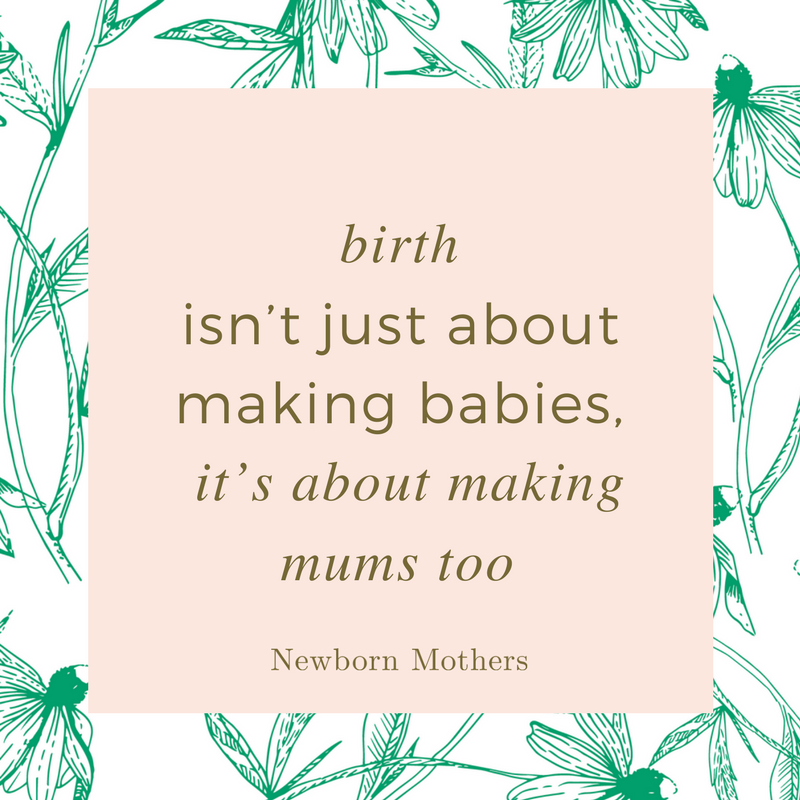 What is a Postpartum Doula?
Have you heard of a postpartum doula? Or wondered what it is they actually do?
Or maybe you know a little about them but wonder why you should consider hiring one?
Recently I had the opportunity to interview an inspiring Postpartum Doula I've been following for a couple of years now, Julia Jones.
Julia is a postnatal doula who is leading a worldwide renaissance in the way we care for Newborn Mothers. She has created a new paradigm for postpartum care by merging traditional medicine and culture with cutting-edge research on hormones and neurology.
Take a couple of minutes now to make yourself a cup of tea, and read on to learn more about this amazing woman and the services a good postpartum doula provides.
How long have you been providing postpartum services? What got you started working in this field?
I've been a postpartum doula for over a decade now. I felt called to support mothers before I was even a mother myself and originally came across the idea of specific postpartum care through my interest in Ayurveda, Indian Medicine.
I went on to study with Ysha Oakes who taught me the concept of '40 days for 40 years' meaning that if a woman rests and is cared for the first forty days after giving birth, there is a huge impact on the next forty years of her life, and her families too! This is strikingly different from western cultures idea of fitting into your skinny jeans and heading back to work as early as possible!
When I became a mother myself I was shocked! It was so much more intense then I had ever imagined, even with my training and experience. I knew there must be more, and that's when I started to delve deeper into anthropology, the traditional medicine from many different cultures, and modern brain science. What I learnt about our brains blew my mind! Did you know the changes that happen in our brains during pregnancy are so consistent that a computer algorithm can tell with 100% accuracy if a woman has been pregnant just from an MRI scan??

Our ancestors – without brain scans or peer-reviewed studies or doctorates – understood the profound changes you are going through when you become a mother, and figured out ways of supporting Newborn Mothers through this process. I'm really passionate about bringing this care to women today.
You're regarded as a modern-day 'Pioneer' when it comes to providing professional postpartum services in Australia, how does that make you feel?
Well, thank you! That is such an honour! I am really grateful to have the opportunity to contribute to a bigger conversation about postpartum and have deep respect for the teachers that came before me, and I know many more will build on this work long after I am gone. Women have always passed on our knowledge and I am delighted to be part of the chain.
Please tell us a little more about the services you provide. In what ways do you help new families?
I have three small children so my work hours are very limited and I now focus my time online and take on very few face to face clients. I have realised over the years that most of the work we need to do as mothers is on our mindsets, we need to be brave enough to ask for help, strong enough to say no, bossy enough to set boundaries, kind enough to believe we are worth it… This is the biggest internal barrier to our peace and joy in postpartum and I noticed that this provided the most value to my clients. They would hire me for massage and meals, and afterwards, thank me for the mindset shift!
And I realised I can teach this online and reach many, many more women!
Now I share what I have learned with doulas, midwives and other professionals in my online professional development course called Newborn Mothers Collective, and with mothers in my online mother's group called Newborn Mothers Village. I also have a recipe book and a new book coming out this year.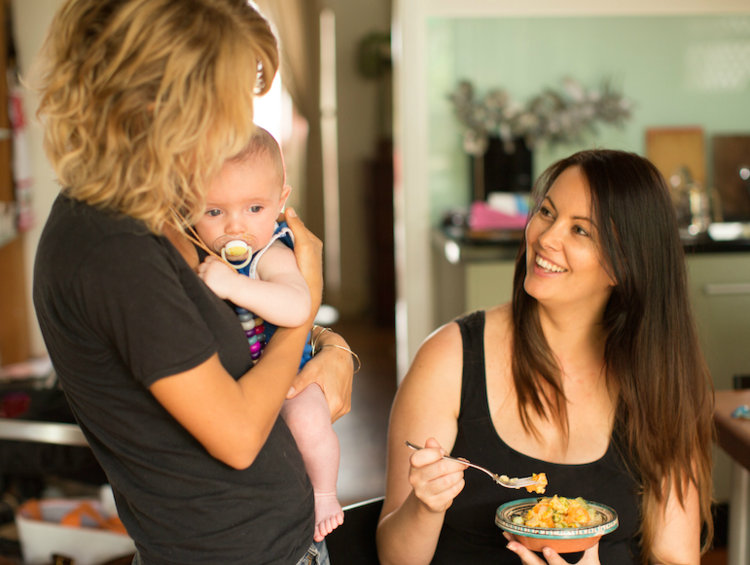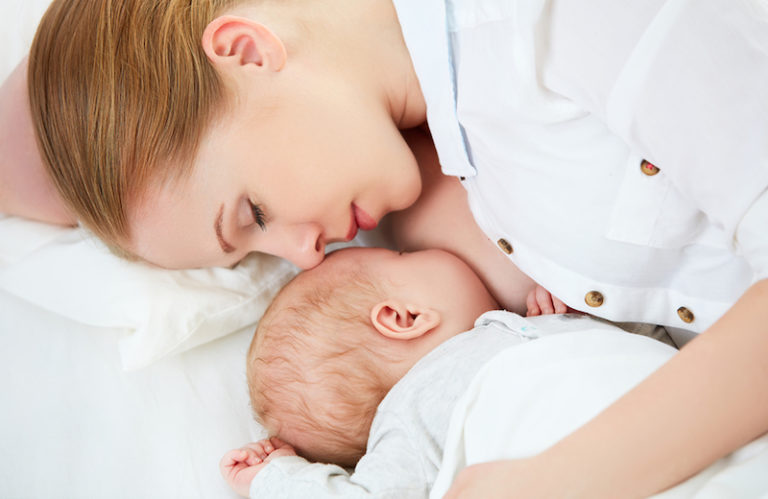 Are there limits to the support you can offer? For example, do you provide breastfeeding support or do you refer to specialists such as Lactation Consultants, etc?
As a doula I can only offer breastfeeding support when breastfeeding is considered 'normal,' not when there are medical problems. I always refer to an LC if there is something out of my scope.
However, I find the vast majority of women are bombarded with information and advice these days, they are overwhelmed and exhausted!! Most of all breastfeeding women need peace and quiet and time spent in bed with their babies. I focus on rest and relaxation, increasing oxytocin with soothing sounds, delicious food and massage, and making sure all practical chores are NOT done by mum! After you have a baby your only two jobs are falling in love and learning to breastfeed, and I'm positive that if our culture respected this sacred time our breastfeeding rates would soar, without the need for complicated interventions or advice.
Are postpartum doulas only for first-time mothers?
Absolutely not! In fact, many mothers who didn't have enough help the first time realise how much they need a doula next time! I just worked with a mum with her fourth baby and I said to her husband that the family looked really well. He joked it took a cast of thousands! And it worked 🙂 The whole family were radiant and happy and healthy!
A question I have come across in the past is 'Why pay a premium when my own mum or mother-in-law can help out?' What would you say to that? Why should a family hire a postpartum doula?
In our culture we have lost touch with the wisdom of our ancestors, many times our grandparents have no experience with breastfeeding, or lying in, or nourishing postpartum food. They just don't know what a Newborn Mother's needs are, and usually, offer too much advice and information and not enough practical support around the house. Occasionally there are families where this works, but in general, I would always suggest a doula! And even when the family helps out beautifully there is always room for more love and support! It truly takes a village, so when I'm massaging mum, grandma can hold the baby. Plus as a doula, I can help navigate the family dynamics after a baby is born and make sure everyone is communicating well and getting their needs met.
What do YOU get out of providing this service?
That's an interesting question! In a way, I don't feel I have a choice, I was born to do this work. But of course, I also find it deeply rewarding. My favourite moments are when mum and bub are tucked up in bed after a massage, I've cooked soup and lactation biscuits and tidied the kitchen and I creep out of the house quietly without disturbing them. Bliss!
Apart from supporting families – what things light you up?
My own family. Gardening, cooking and circus. I do an aerials class and it is soooo much fun!
Please share with us your most memorable or funny moment as a postpartum doula.
Once I was making pumpkin soup for a client whilst she meditated in the other room and the baby was asleep. The blender exploded and pumpkin soup went all over the kitchen!!!! I was cleaning up for sooooo long that she finished meditating and I still hadn't managed to cook anything. I'm pretty sure she found specks of pumpkin around her kitchen for weeks afterwards too – I felt terrible!! But it was also pretty funny in hindsight!
Julia is also the author of Nourishing Newborn Mothers – Ayurvedic Recipes to Heal your Mind, Body and Soul after Childbirth and creator of worldwide leading education resource for postpartum professionals: Newborn Mothers Collective.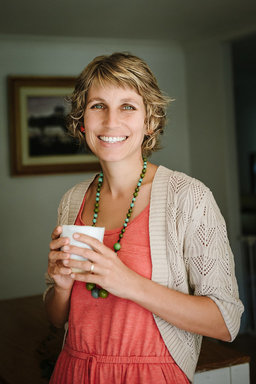 Looking for Postpartum Services locally?
If you're a new Mama, or Mum-to-be, and would like to book a complimentary phone call or chat to learn more about the postpartum services I can provide, click here to get in touch with me.